Sachin Arora

Add Sachin Arora as a friend

Sachin Arora will be notified and will have to accept this friendship request, to view updates from Sachin Arora and their ratings you must follow them.

Remove Sachin Arora as a friend



About me
Sachin Arora works on a project, he puts his whole heart into it. This is true of his career in fashion. He has traveled the world to get the latest news on rising trends, and even reads at least three different daily newspapers from around the globe to get the latest information.
Lists

Sachin Arora
(4 items)
Book list by Sachin Arora
Last updated 11 months, 1 week ago
Recent reviews
Posted : 11 months, 1 week ago on 1 May 2019 10:25 (A review of
I Travel Alone
)
Great information. Thanks for sharing it.

0 comments,
Reply to this entry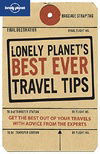 Posted : 1 year, 1 month ago on 14 February 2019 07:17 (A review of
Lonely Planet's Best Ever Travel Tips (Lonely Planet Travel Reference)
)
Good One.

0 comments,
Reply to this entry
Movies
Music
Top rated

My music page

Rated 1 music

Books
Top rated

My books page

Rated 1 books

My feed
Comments